Activities & Clubs
Maloney High School is home to an array of co-curricular, extra-curricular activities. Students are encouraged to get involved in their school community and join groups they are interested in. For information on these groups, please contact the sponsors.
Band Program
Best Buddies
Sponsors: Mr. Good & Mrs. Burke
Best Buddies is a program that matches students with special needs with high school students to create friendships. After-school activities sponsored by Best Buddies include attending dances, athletic events and participating in group seasonal activities as well as working in and with the community.
Black Student Alliance
Sponsors: Mr. Helland
Choral Music Program
Sponsor: Mr. Pelletier
With over seventy-five voices, the Maloney High School Concert Choir is the largest vocal performing ensemble in the school, and it is open to any interested students. In addition we have Cantabiles, a women's ensemble that meets as a graded course. For the accomplished vocal musician, we have Allegrettos, a nationally recognized and competitively successful chamber ensemble. Membership in Allegrettos and Cantabiles is based on a successful audition. All the groups perform at numerous concerts and festivals throughout the school year, and learn a wide range of popular and classic music. The choral program is a great opportunity to get involved in music and get involved in your school!
For information on joining the choir, stop by the choir room, #133.
Colorguard / Winterguard
Coach: Stephanie Scali
Advisor: Brian Cyr
The Colorguard is an auxillary peformance group within the Department of Music and Theatre. This group performs both as a component of the schools Marching Band as well as a solo performance group. Using flags, sabres rifles and choreographed dance work, the group performs numerous shows both on the football field and indoors each season. The group has its own coach, costume designer and a membership of over 15 members. While outside, the group is referred to as The Colorguard. While performing indoors, the group is referred to as the Winterguard. The Winterguard competes within the MAC Circuit each year.
Comic Book Club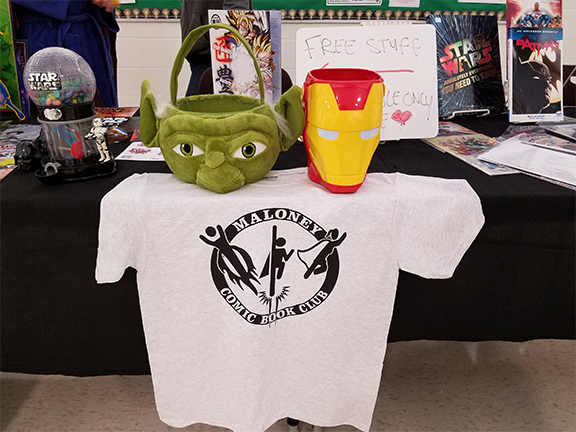 Sponsors: Mr. Coville
Comic Book Club is for the students ad is run by the students. It was created by the students to talk about "EVERYTHING" related to the world of comics. Students are encouraged to read and have discussions about the books on a weekly basis. CBC fosters and encourages reading, discussion, presentations and social aspects of the world of comics. CBC is very active and we encourage members to take part in various events throughout the school year. These events include the pep-rally, the talent show, video productions and more!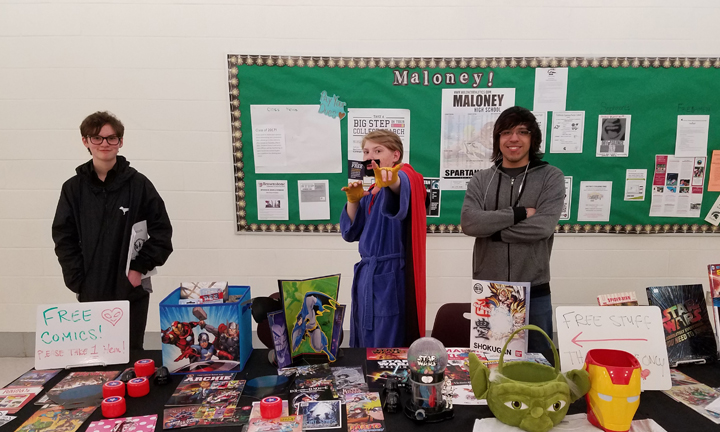 DECA Club
Sponsor: Mr. Aresco
DECA is a co-curricular club that focuses on the 4 Ps (price, product, place, and promotion) taught in the Marketing class. DECA applies the learning in the classroom to competition at the state and international level, demonstrating students' mastery in 17 areas of the business world. Students may travel across the country to compete at a higher level against students in fifty states and eight international chapters.
Future Business Leaders of America (FBLA)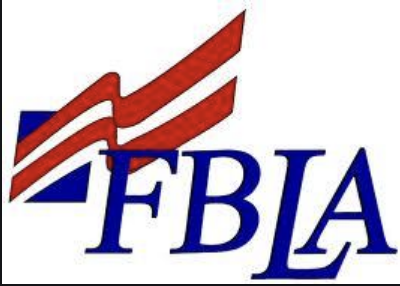 Sponsors: Mrs. Royce & Mrs. Roncaioli
Future Business Leaders of America-Phi Beta Lambda, Inc. (FBLA-PBL) is the largest career student business organization in the world. Each year, FBLA-PBL helps over 196,000 members prepare for careers in business.
The Maloney Chapter of FBLA will inspire and prepare you to become an active member of a community-minded business organization. FBLA will help you prepare to work and live in a global society and provide relevant career preparation and leadership experiences.
For information on joining our fantastic club see Mrs. Royce room 223C or Mrs. Roncaioli in the guidance office.
Becoming a member of FBLA gives you the competitive edge on college applications and gives you opportunities for career exploration, self-improvement, and community service opportunities. As a member of FBLA, you will build your resume, meet business leaders in your community, experience the rewards of volunteerism, and enjoy special activities.
Gay, Straight Alliance (GSA)
Sponsor: Ms. Strom
The goals and purposes of the GSA are to provide a safe and supportive environment for queer students (including, but not limited to, gay, lesbian, bisexual, transgender) as well as straight students who recognize and support sexual diversity at Maloney.
Italian Club
Sponsors:
We meet six times a year. When we meet we play bocce in the spring. In the winter we play Scopa or Briscola (Italian card games). Once a year we make cappuccino. We will eat Nutella with biscotti, and Italian cookies. We take an annual trip to NYC's Little Italy or Boston's Little Italy (the North End). We try to help the community by collecting gifts or money for the needy during Christmas.
Jazz Band
Leo Club
Sponsors: Ms. Valentine
MHS Key Club International
Advisor: Mrs. Polacheck
You can make a difference in your school and community and have fun doing it. Join Key Club, an international, student-run, public service organization. The Maloney High School Key Club performs a variety of community service activities such as mentoring children, canned food collections, blood drives, community clean up, and holiday events for the community. Earn community service hours, have fun and make a difference. In the Maloney High School Key Club, "Caring is our way of life."
The Key Club meets weekly after school.
Marching Band / Concert Band
Math Club
Sponsor: Mr. Helland
Activities include participation in ASMA math contest monthly from Oct. to Mar. We usually have at least 60 participants in the cafe on the second Thursday of the month. We annually recognize the most improved math student, one per teacher from term 1 to term 2. Students receive a certificate and item from the school store. In past years there have been tutors for Hale, bilingual study packet development, problem solving from SAT, ASMA, and AMC problems.
Math Club meets every other
National Honor Society
Sponsors: Mr. Marsh
To be eligible for membership consideration, students must have a cumulative grade point average of 3.5. In addition, potential members must meet high standards of leadership, service, and character. Leadership must be demonstrated in community and/or school activities. To meet the service requirement, the student must be active in service projects in the school and/or community. Character is measured in terms of integrity, behavior, ethics, and cooperation with both students and faculty.
Interested students who have the requisite grade point average must fill out interest surveys that delineate their service and leadership. The students' surveys are then screened by a Faculty Council consisting of five members of the faculty who are appointed by the principal. The induction of eligible juniors and seniors is held annually in May. Transfer students who wish to be considered for the National Honor Society must alert his or her counselor of transfer status.
Outdoor Adventures
Sponsor: Mr. Auletta
The mission of the Maloney High School AFIT club is to keep its membership physically active through a variety of activities while providing instruction so that they may participate in all activities safely. Participants learn to support one another physically, socially, and emotionally, while participating in activities. Emphasis is on "celebrating differences" rather than "comparing differences" between members.
Activities include:
Adventure racing
Camping & hiking
CPR & first aid training
Cross-country skiing
Cross-fit training
Ice skating & in-line skating
Kayaking
Mountain biking
Rock climbing
Scuba diving
Skiing & snowboarding
Surfing
Underwater hockey
Props & Paints
Sponsor: Mr. Pelletier
Props & Paints is the school's drama club. The group puts on a dramatic production in the fall and in the spring. Props and Paints also takes a role in the production of a musical in conjunction with the music department. The club focuses on learning different areas of the theatre including acting, costuming, makeup, technical theatre and business management. Membership is $20.00 and meetings are usually every other week throughout the school year. You do not have to be a performer to join the club! Props & Paints is also a member of the International Thespian Society and inductions are held every year for excellence in all aspects of theatre.
Skills USA
Sponsor: Mrs. Simone
All students enrolled in the Medical Careers 2 & 3 Programs are also members of Skills USA at the local, state and national levels. This permits the students to become as involved in the organization as they wish to be. Skills USA is a national, co-curricular, pre-professional organization that encourages the development of strong leadership skills and excellence in vocational skills. Students may attend a statewide skill competition and may qualify for national competition. Many of the first place winners of the skill competition will qualify to go to the national competition. This proves to be exiting, rewarding and memorable experience.
Student Council
Sponsor: Mrs. Regan and Ms. Ciotto
Student Council is open to all students who are willing to work towards making Maloney High a positive environment for all. It is the goal of the Council to address student concerns and implement change, and to improve school unity and pride. The 2013-2014 Student Council was responsible for the Homecoming Dance, Breakfast With Santa Program, Spirit Week, and the Talent Show. The executive board will also review all new club proposals that are submitted throughout the school year.
Tri-M - National Music Honor Society
Sponsor: Mr. Pelletier & Mr. Cyr
The Maloney High School Chapter of the Tri-M National Music Honor Society received its charter in 2003. Only the most committed and accomplished musicians are selected for membership and inductions are held in the spring. Selection for membership is based on a rigorous screening process, taking into consideration musical achievement, commitment to the ensemble, leadership, and character.
Unified Sports
Sponsor: Mr. Frederick
Yearbook
Sponsor: Mr. Thomas Gordon
Co-Sponsors: Mr. Sorensen & Mrs. Sperry
The school yearbook is an annual publication that is available for all students to purchase at the end of the school year. The book contains thousands of photographs of students including senior portraits, underclassmen pictures, clubs, sports and candid photos. The yearbook is created mostly by seniors but not limited to seniors. Any student wishing to work on the book may do so. Work is done after school, in study halls and also at home. Yearbook staff must be dedicated and make the commitment to complete all pages assigned to them.
Youth and Government
Sponsor: Mrs. Banas
Youth and Government is an honors-level half-credit course, requiring an application process and teacher recommendations. There are limited number of slots available, but the experience has made a positive impact on many students' lives. The purpose of the program is to develop student awareness of political processes on the Connecticut State level. The course emphasis is on leadership, debate, and critical thinking skills, resulting in a proposed bill presented during a mock legislative weekend at the Connecticut State Capitol.
Classroom instruction is held outside the normal school day schedule, usually on Sundays beginning in November. Students who wish to apply should see Mrs. Banas for more information.